Every PC and headphone set is unique, which can make it tough to know why your headphones won't work on your PC. Troubleshooting is incredibly frustrating and a huge hassle to deal with overall. Fortunately, there are certain tips to keep in mind that will help overcome these issues. In this article, we'll go over how to troubleshoot and fix common issues so your headphones will work on your PC. We'll also cover common causes and how you can prevent issues in the future. Need to know how to get headphones to work on your PC?
Let's get into it.
Why Your Headphones Aren't Working with Windows
There are a few reasons why your headphones won't connect to Windows. Most commonly, these include:
Can't sync video and audio
Inability to turn on or off the noise cancellation feature
The cable is damaged
There is a problem with your headphones
Problems with Bluetooth connectivity
The drivers and operating system are incompatible
A Windows update may be causing the problem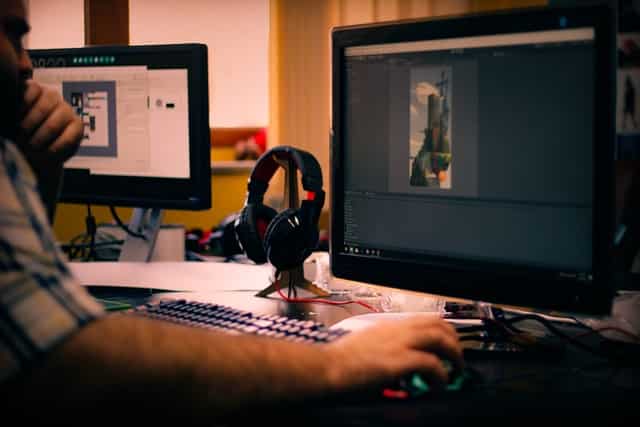 A specific Windows update, the 1903 update, caused a lot of problems for people wanting to use headphones with their PC's. People's PC's were suddenly failing to recognize the headphones. You can check if this is the problem by:
Unplugging the headphones to see if sound is coming out of the computer's speakers.
If sound is coming out of the speakers, this is likely the issue.
Be aware, though, that the problem could be with your headphones.
There are other potential issues, too. The problem that you're dealing with may depend on the kind of headphones that you have.
How to Get Headphones to Work on Your PC
There are certain things you can do to start the process of getting the problem fixed. These steps include:
Doing preliminary checks
Using the Windows Troubleshooter
Using the Audio Troubleshooter
Checking sound drivers
Updating or rolling back the drivers
Rolling back or updating Windows updates
Doing a System Restore
Trying to do an appropriate repair or replace the device that needs to be replaced
How to do Preliminary Checks
With wired headphones, you should inspect the audio jack and audio output port. This is found at the back or side of your computer and is marked by a speaker or headphones icon.
The simplest and most basic step you should first try is to make sure the headphones are completely plugged in. This seems silly, but if the plug is placed awkwardly, it might be difficult to get it plugged in properly. If the jack is loose, it's probably the reason why your headphones aren't working on your PC.
For Bluetooth headphones, make sure that Bluetooth is enabled in Windows. Also, ensure that your headset's Bluetooth is on and is set to pair the two devices. Make sure that your headset isn't connected to a different device. If you find that this is the case, turn this device off and try again. Simply resetting your Bluetooth is often enough to make your headphones work on your PC.
Make Sure Your Headphones Aren't Muted
If you can't hear any sound through your headphones, you need to make sure that your headphones aren't muted. When muted, you will see their icon covered with a red circle with a slash in Windows volume control. Unmute things by tapping on the speaker. This is found beneath the mixer volume.
Check the Volume Controls
Go to the computer's volume controls by selecting the Sound icon with a right click.
This is on your taskbar (go to the speaker icon). Choose the Open Volume Mixer option. Use the slider to change the volume for your headphones.
Remove Dirt from the Headphone Jack
If you still can't get your headphones to work, try cleaning the headphone jack on your computer. A surprising amount of dust and lint can accumulate in the jack, especially if it's a laptop you carry in a bag. Debris blocks the connection between your headphones and your computer.
You can clean the jack with a cotton swab that is a tiny bit damp with rubbing alcohol. This will help to remove the dust and lint. You could also use canned compressed air. After you have done all this, plug your headphones back in and try again. If they work, your problem was probably just a dirty headphone jack.
Set to Default
If you're still having trouble, try setting your headphones as the default audio device on your PC.
Select the volume/sound icon with a right click to get to the system tray, then choose Open Sound Settings.
Find Output in the Sound section, select the headphones from the drop down menu, and choose them.
If your headphones have their own inline audio control, you will have to try something else as well. Check the headphone's inline audio control volume .
Balance Out the Sound Levels
Try balancing your headphones' sound levels. You'll need to:
Go to Sound Settings and then Sound and choose the Levels tab.
There you can check the volume settings of your headphones.
You can adjust the balance levels by clicking on Balance.
Use Different Headphones
If your headphones still won't connect to your computer, try plugging in a different set of headphones. If you find that sound does come through these headphones, the problem was with your original headphones.
Verify the Sound Enhancements
Find Sound Settings and then Sound Enhancements and click on Disable all enhancements. Test out your headphones by choosing Preview. It's possible that a sound card that won't work with enhancements is the root of the problem.
Final Thoughts
If you find that none of the above steps work, you will have to progress to trying things such as using the Windows Troubleshooter, the Audio Troubleshooter, and possibly updating the sound card drivers. Check your sound card driver's updates.
To update it, right-click and choose "update driver." The system can do an automatic search for updated driver software. You can also look for the driver yourself.